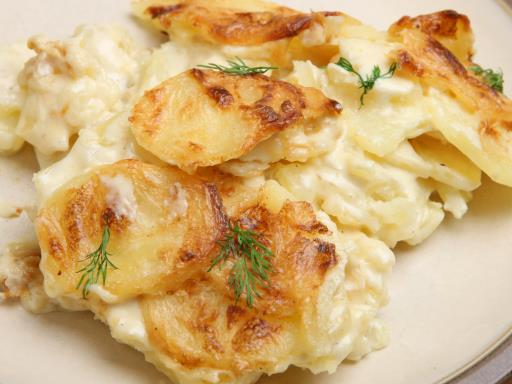 Considering our world houses an extensive number of diverse cultures, it is safe to assume that the standard American grilled cheese or chicken soup comfort food is not ubiquitous in countries outside the U.S.; thus there must be an entire dimension of exotic delicacies tailored to rich tradition and cultures to which most Americans are oblivious. When living in a community woven together with a multitude of customs and lifestyles from all over the globe, it is most beneficial that we are well acquainted with the history of our neighbors, especially in terms of culinary heritage.
The U.S.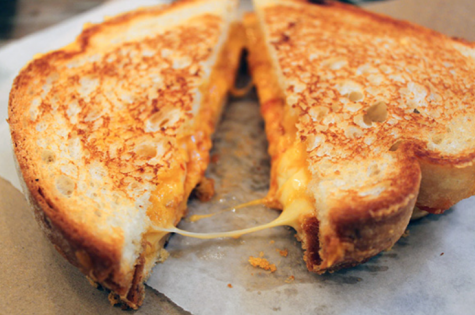 Grilled Cheese
Aforementioned, grilled cheese, prepared with slices toasted bread placed around a hefty amount of cheddar cheese, is typically what the average American brings to school for lunch.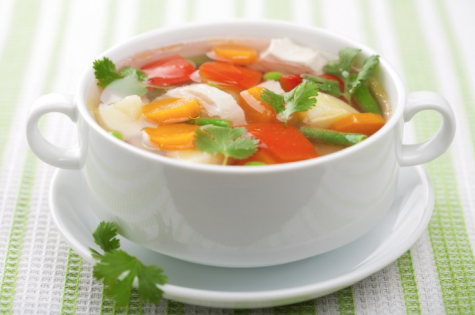 Chicken Soup
Chicken soup, made with brewed chicken stock, celery, carrots, onion and parsley, is eaten along with biscuits or a sandwich as the traditional remedy for a bad case of the flu — the warmer the soup, the better you feel.
Japan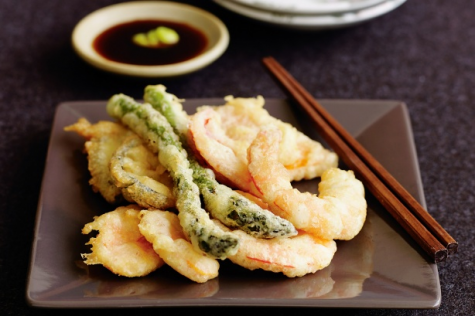 Tempura
Popular among tourists and natives, tempura consists of vegetables in deep-fried batter and seafood prepared with styles of seasoning that vary across the country.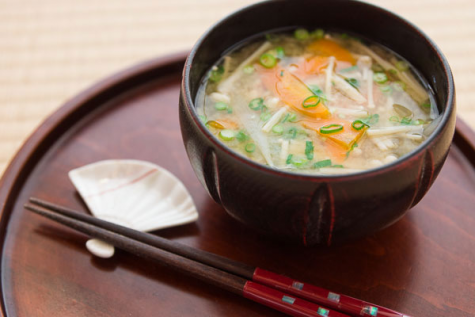 Miso Soup
Served with rice, miso soup is a standard Japanese meal usually made with the obligatory miso powder, nuances of flavoring and a plethora of vegetables that often cater to personal preferences.
Brazil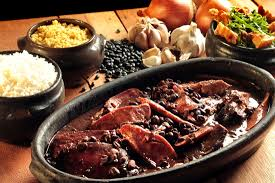 Feijoada
Originally from Portugal, Feijoada, a stew derived from Mediterranean tradition and composed of beans, beef and pork, is commonly considered to be the national dish of Brazil.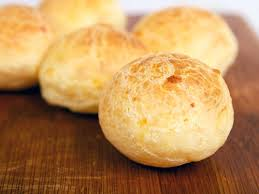 Pao de queijo
Sought after for its soft and chewy texture, Pao de queijo, a small baked cheese roll, can be found in the stalls of local street vendors and is usually eaten for breakfast or a snack.
Ireland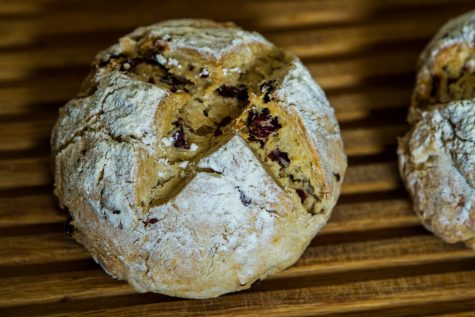 Soda Bread
Prepared with flour made from Irish soft wheat, traditional soda bread is slathered with large amounts of butter for a hearty, wholesome breakfast. The bread almost includes sodium bicarbonate and buttermilk, which creates bubbles of carbon dioxide in the dough, helping the bread remain light and moist.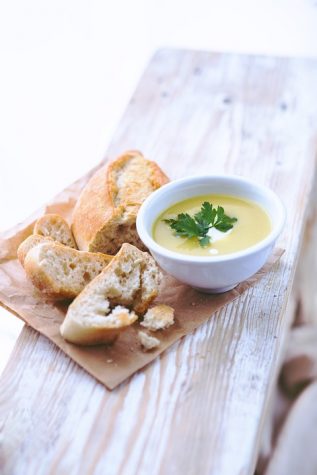 Leek Soup
During the cold and stormy nights of Ireland, potato and leek soup, an Irish dish known for its rich, silky and smooth texture, is used to heat the cold, clammy hands of children and provide warmth throughout the night.
Germany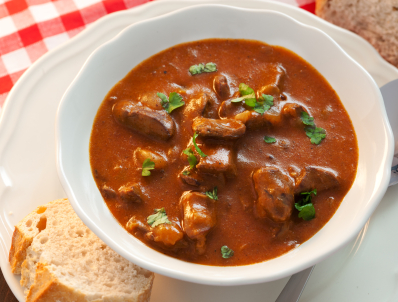 Rindergulasch, German Beef Goulash
Soaked and seasoned with paprika, Rindergulasch, a classic German beef stew, regularly galvanizes with its bold, meaty accents and strong aroma.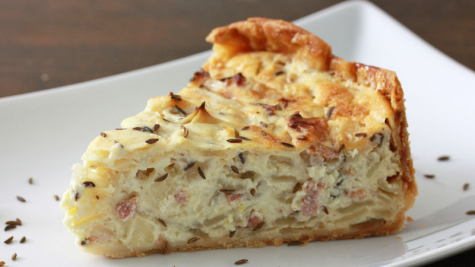 Zwiebelkuchen, German onion pie
Made with sliced onions, cream and pieces of bacon and caraway seeds, Zwiebelkuchen, a single-crust German onion pie, is typically made during the fall in southwestern Germany.    
India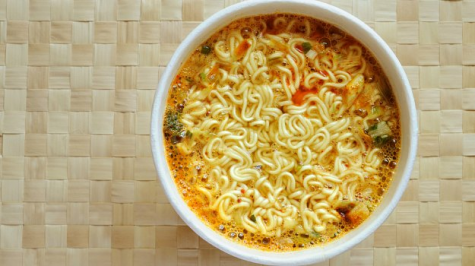 Maggi Masala, Indian Noodles
Known for its preparation time of only two minutes, these instant spicy noodles are guaranteed to have been sampled by the entire population of South Asia with every household possessing their own exclusive method of preparation.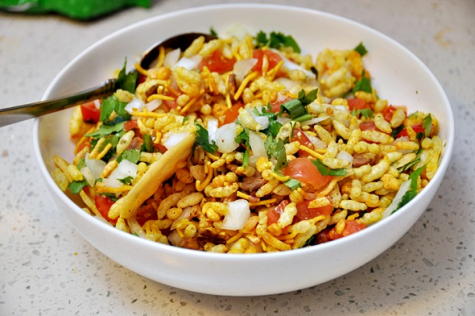 Bhel Puri
With a base of crunchy puffed rice and sev, and tossed with vegetables, tamarind sauce and seasoning, bhel puri is a well-known savory street food found all over India.
Korea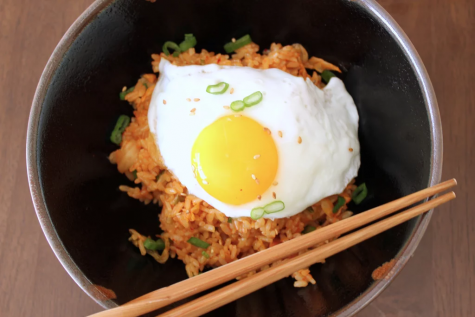 Kimchi-bokkeum-bap, Kimchi Fried Rice
Generally preferred to be made with over-ripened kimchi and leftover rice, kimchi-bokkeum-bap is constructed with an assortment of vegetables and meat. It is usually served with a fried egg on top.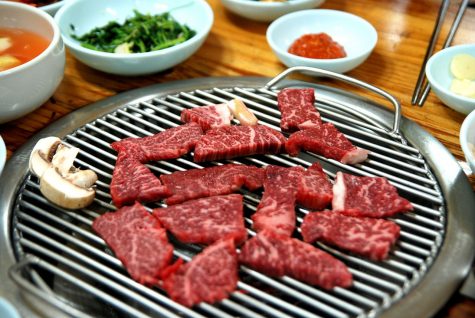 Samgyeopsal, Grilled Pork Belly
Cooked and eaten directly from the grill, Samgyeopsal, comprised of slabs of pork belly meat accompanied by a collection of sauces, dips and vegetables, is a prominent evening meal in South Korea.
France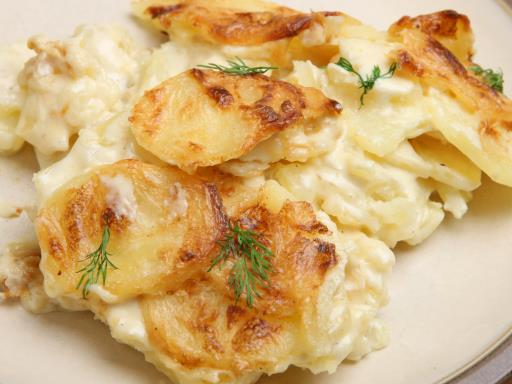 Gratin Dauphinois
Slow baked in a butter coated dish, Gratin Dauphinois, made with thin slices of potato and plenty of cream, is a customary south-eastern French meal, frequently distinguished with its use of cream and raw potatoes.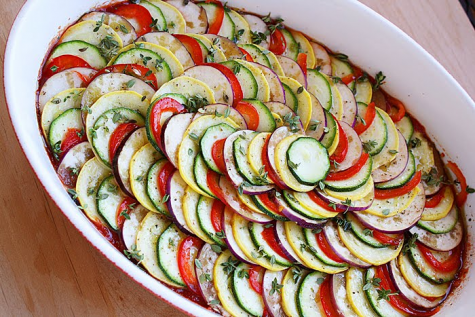 Ratatouille
With a vibrant arrangement of seasoned zucchini, squash, pepper and eggplant laid on a bed of tomato puree, ratatouille distinctively highlights the bold flavors of each vegetable while harmoniously blending them together.
China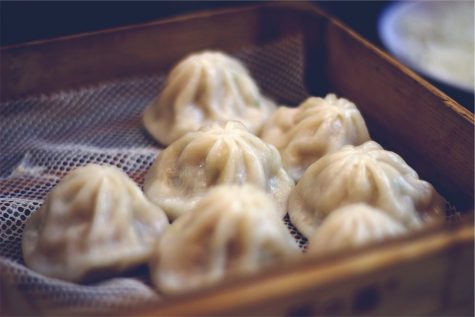 Dim Sum or Dian Xing
Served with complimentary tea, a collection of concisely packed conventional Chinese snacks such as dumplings, rice noodle rolls, and steamed buns, are presented in a traditional style of Chinese cuisine known as dim sum. The small portions of food allow people to taste a larger selection of dishes.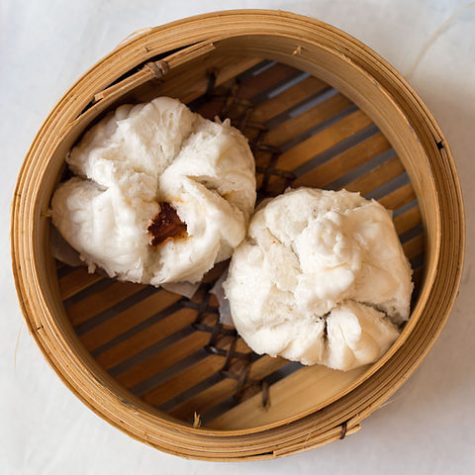 Cha siu bao or Cha Shao Bao
One of the many options offered in the average Cantonese dim sum, cha siu bao, or buns filled with barbecued pork, is revered for its combination of a thick white exterior and flavorful pork stuffing heavy with a concoction of sauces.