Transferring to Schoology
Countless students have the Cupertino portal to Schoolloop always open, bookmarked, or at least have checked it obsessively for updates on grades after any important assignment. While Schoolloop has been used by the district for over ten years, in recent months, the school district has decided to switch to Schoology as its next learning management system.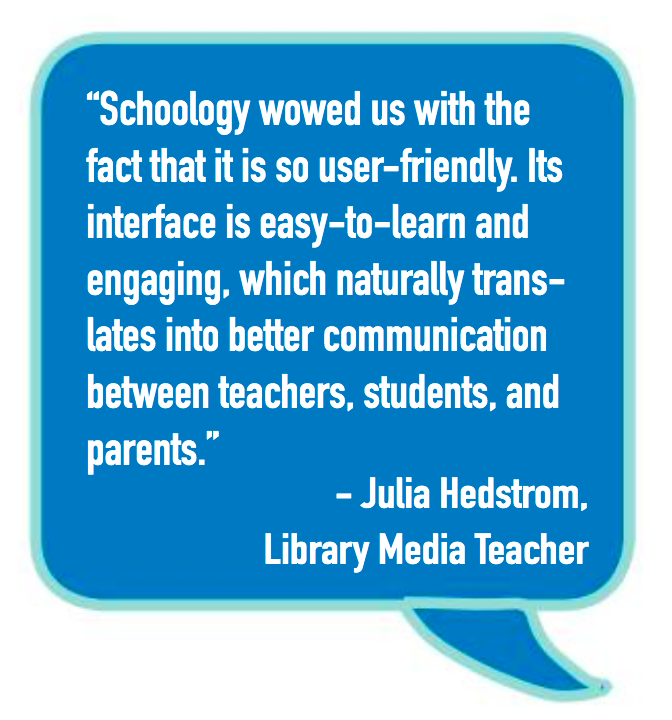 The decision was not taken easily. A selection committee of staff across the district including teachers, guidance counselors, data techs and administrators tried out various programs; after two years, Schoology was unanimously selected as the next platform to be used.
"Schoology wowed us with the fact that it is so user-friendly. Its interface is easy-to-learn and engaging, which naturally translates into better communication between teachers, students, and parents," said Julia Hedstrom, Cupertino's Library Media Teacher and a member of the selection committee. "Students will appreciate the ability to access course materials, as well as any communication they might need for clubs, extracurricular activities and more."
She also mentions that one significant factor in Schoology's selection was its ability to be one centralized hub for all student, parent, and administrative uses. Over the past ten years, the school community has had to use more systems—think Google Classroom and Infinite Campus, for instance—to solve problems that Schoolloop could not address.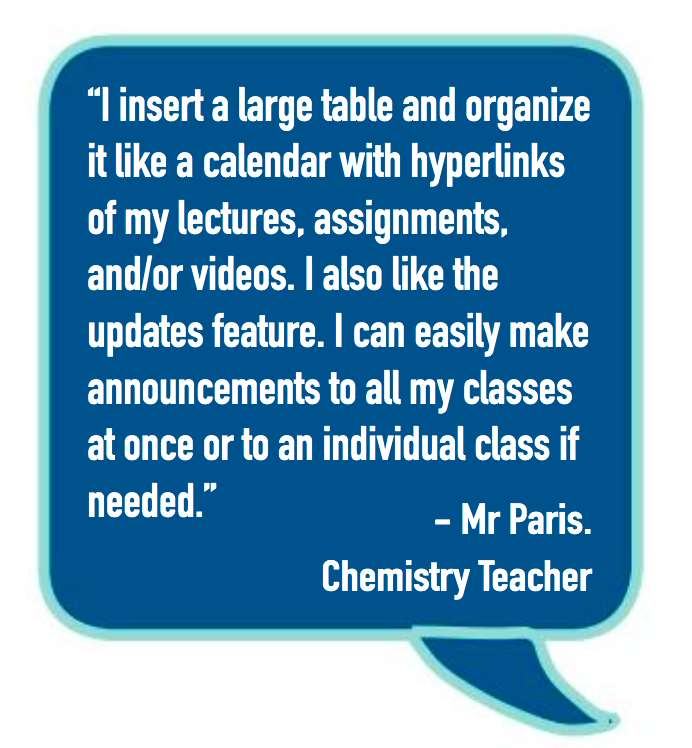 "Parents will benefit from seeing everything in one centralized location instead of having to log into multiple platforms to see how their child is doing. Intervention teams, guidance counselors, data techs—all the many people who work to support our students—will be able to communicate and share information about students in one place," said Ms. Hedstrom.
Such features include discussion platforms, instead of Schoolloop's Easy Loop, advanced insight on student grades to interprettrends, and simpler submission through Schoology. 
Some teachers have begun piloting the new program, one of whom is chemistry teacher Mr. Paris. As opposed to Schoolloop, which has limited features regarding turning in assignments, Schoology integrates useful tools to assist in streamlining access to homework. 
Mr. Paris describes his favorite features: "I insert a large table and organize it like a calendar with hyperlinks of my lectures, assignments, and/or videos. I also like the updates feature. I can easily make announcements to all my classes at once or to an individual class if needed.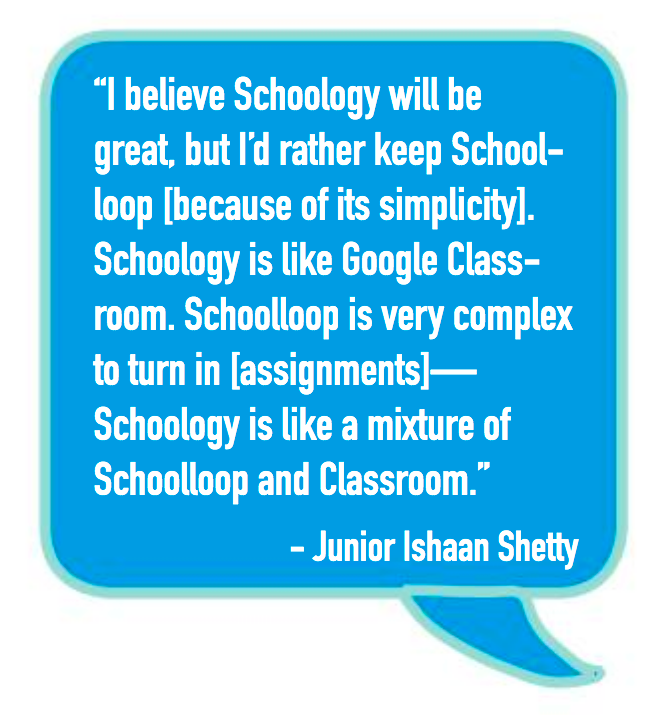 Students of Mr. Paris have had mixed feelings about the platform.
Said Junior Ishaan Shetty, "I believe Schoology will be great, but I'd rather keep Schoolloop [because of its simplicity]. Schoology is like Google Classroom. Schoolloop is very complex to turn in [assignments]— Schoology is like a mixture of Schoolloop and Classroom."
Many students have not yet had any interaction with the program, but by next academic year students, teachers and administrators will begin using it.