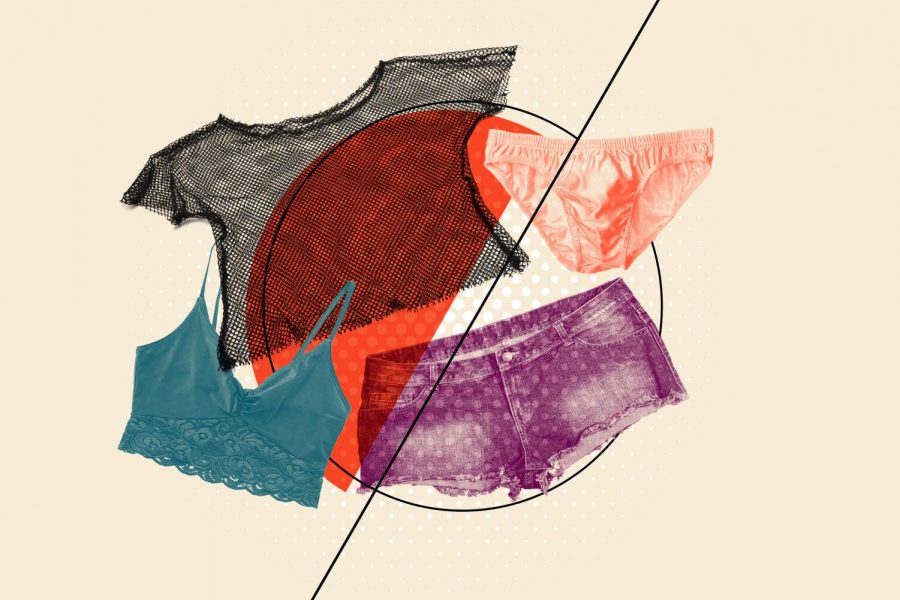 In June 2019, the administration members had their yearly admin retreat where they discussed the dress code and the harm it may have been causing for students. The last formal written dress code was in the 2020 school year, located in the student handbook. The student appearance section stated that staff could send students home if they were not dressed appropriately. Clothing with symbols that are known to endanger the safety of students or incite violence, inappropriate wording or photos, or association with groups or individuals that advocate disruptive or illegal behavior are not permitted. The student appearance section of the handbook has since been removed and replaced with an informal, unwritten version. 
A particular reason the dress code was removed and remains unwritten is because the same piece of clothing may look different on different body types. As clothing trends changed, it was common for students to follow them. The dress code was structured so that students' body types changed whether or not an article of clothing violated the dress code, which perpetuated certain body ideals; they reinforced an already-prevalent body-shaming culture.  
Before its removal, the dress code was commonly held against female students. "We don't want to get back in the place, and I never want to hear the conversation of, you know, going back to that the burden of being put on the female students to not to hold the responsibility that should be for the self-control of the male students," said Melina Nafrada assistant principal at Cupertino High School. The male gaze, depicting women from a heterosexual perspective that views women as objects and sexual pleasure. When a student receives disciplinary action for their choice of clothing is wastes educational time, implicitly blaming them for distracting males from learning. 
Nonetheless, teachers have the freedom to ask students to change their attire in many ways. In a position where a student was to have a wardrobe malfunction, it would be appropriate for a teacher to ask the student to cover up or fix an item of clothing. "If a teacher were to do something were to asking a student in a way that was to promote what the previous old dress code was, which would be, for example, fat-shaming, then I do think that we would probably have a conversation with the teacher about why we haven't moved away from the enforcement of that dress code and try to bring them along to our new way of thinking and our new practice," said Nefrada.
Some may think that the enforcement of the dress code will provide students with more regulations and discipline though that is not the case when it can only be targeted at certain students. A student's choice to dress a certain way shows freedom of expression and allows them to express their individuality. The dress code perpetuates the message that what they are wearing or their body, whether explicit or implicit, is wrong and creates a hostile educational environment. "I feel like a lot of people may suggest a dress code, but I feel like we all know that it's a school, and we know to remain respectful. Some people may take advantage of that, but suppression is way worse; suppression right now will lead to worse in the future since it will affect the way we look and judge ourselves," says Cupertino High School student Shivany Dowlat. The dress code perpetuates the message that what students are wearing or their body, whether explicit or implicit, is wrong and creates a hostile educational environment.
There is no guarantee that the informal dress code will not change since a new set of rules comes with a new administration. The administration team looks at their students as respectful individuals and stands by their decision to remove the once unfair dress code. Cupertino High School's decision to illuminate the dress code resulted in the freedom of students to express themselves through clothing. The ambiguity of the dress code was a conscious decision that serves a purpose; Cupertino High School's dress code is not formally written anywhere so that students may dress however they choose while remaining respectful of the student body.