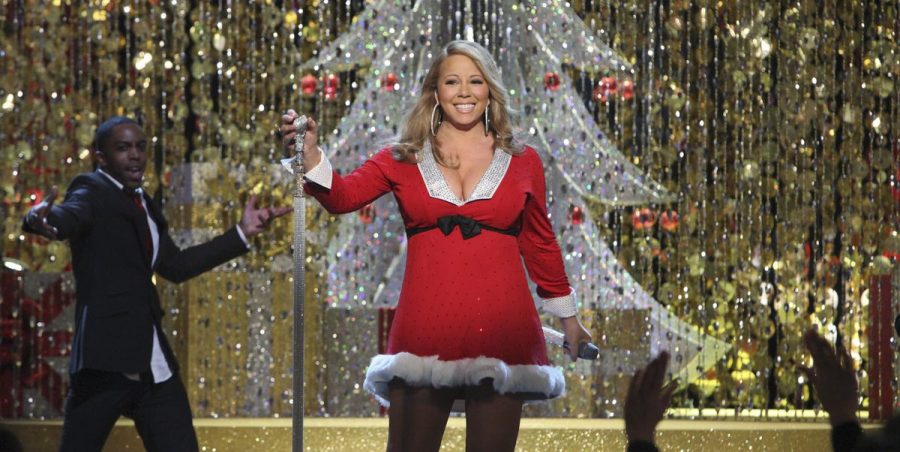 Holiday classics are an absolute necessity during the Christmas season. Every December, decades-old music is brought back to life, adding a magical touch to the holidays. However, in recent years, some songs have been traced back to controversial lyrics and outdated themes. It is necessary to analyze and debrief these lyrics to discern whether they are detrimental or not.
All I Want for Christmas is You 
The lyrics of this classic break away from Christmas materialism. This can be seen as a positive side of the song as it is better to value love than a present grabbed off a shelf. However, despite being the anthem for holiday romantics everywhere, Mariah Carey's 1994 classic states the best present a woman can receive is a man. Carey sounds like a pining girl when she questions, "Santa won't you bring me the one I really need? Won't you please bring my baby to me?" The notion of independence and women empowerment has been wholly disregarded in these lyrics. 
It's Beginning to Look a Lot like Christmas
This timeless tune is seemingly perfect for cranking in your car the day after Thanksgiving. However, digging deeper, it's difficult to ignore the blatant gender stereotypes in the third verse: "A pair of hopalong boots and a pistol that shoots is the wish of Barney and Ben; Dolls that will talk and will go for a walk is the hope of Janice and Jen." Influencing young children by telling them what type of presents they should want is where the line should be drawn. Perhaps Barney happens to love playing with dolls, and Janice desires a pistol. Yet, the lyrics present in this song promote – instead of extinguish – the existing gender stereotypes in society. 
Santa Baby
Pet names like "baby," "honey" and "cutie" are perfectly acceptable for serious relationships, but attempting to manipulate Saint Nick into delivering you more presents is not the right environment. By singing, "Think of all the fun I've missed, think of all the fellas that I haven't kissed. Next year I could be just as good if you'll check off my Christmas list," Eartha Kitt depicts women as scheming gold diggers. Objectification of women and reinforcement of old-fashioned stereotypes is never tolerable — and the matter is especially exemplified coming from the mouth of another woman.
Do They Know It's Christmas?
This Christmas song was produced to fight famine in Ethiopia. Nevertheless, its lyrics generalize the entire African continent in an offensive and factually incorrect manner that people have protested its inclusion on today's radio channels.
All in all, the lyrics of these fan-favorite songs contain a more profound meaning that can be detrimental to the progress of our modern society. Yet, of course, we still want them to remain enjoyable to the public. Everyone should be able to appreciate these childhood classics without fear of supporting outdated themes. The analysis of various Christmas songs has led to the conclusion that contemporary artists must transition these obsolete classics to the modern era. We currently reside in a time of progressive thinking, and these values must be reflected in our Christmas carols as well.