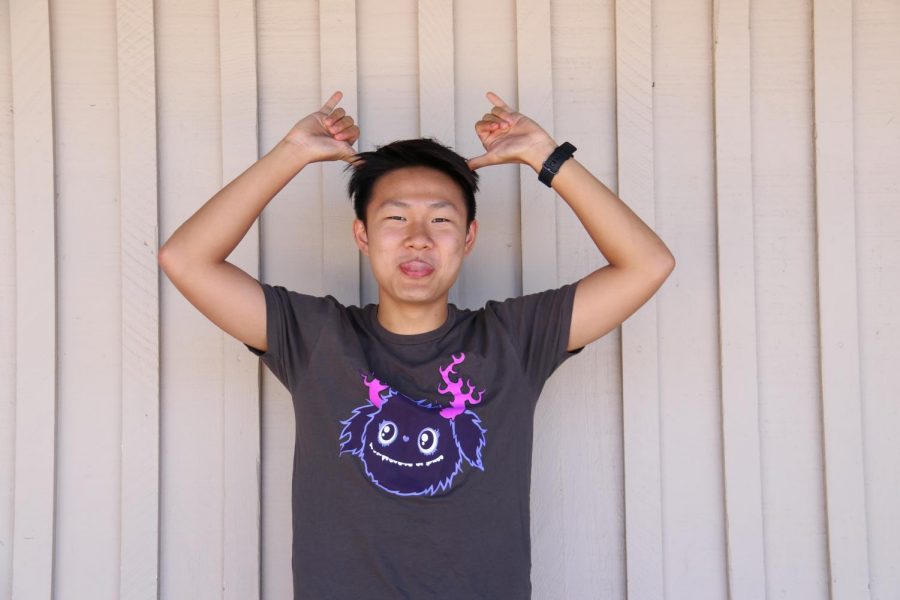 Grade:
Senior
Hobbies:
Reading, Video games, Piano
Songs that I've memorized:
Merry and Happy by Twice
Favorite Book:
It's a secret!
If you could live anywhere, where would you live? 
In Costco
What job would you be terrible at? 
An astronaut because I would probably freak out in space: that stuff is super scary.
Anthony Zhu, Website Manager
May 20, 2020

Ep 3. Biden vs Sanders Debate

(Story)

May 09, 2020

Feature: Ruri Kodama

(Story)

Mar 28, 2020
Aug 14, 2018

Class of 2018 Graduation Album

(Story/Media)

Apr 07, 2018
Nov 15, 2017

Review: Little Shop of Horrors

(Story)

Sep 07, 2017

Pioneers to Panthers

(Story)