Feature: Elleway Han Wu, Entrepreneur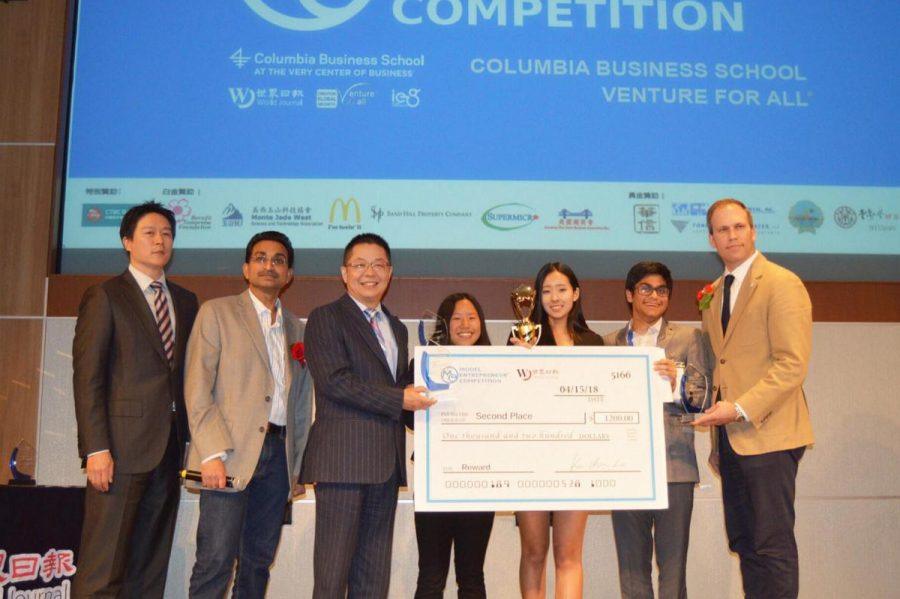 Business and entrepreneurship is huge in Cupertino High School — look no further than the growing number of people in FBLA, the volume of students who sell products on Etsy and Instagram or students involved in reselling goods. However, some students go beyond by creating their own products for the market.
Senior Elleway Han Wu is one of those students. Wu's passion began during freshman year when she competed in a business competition, Model Entrepreneur for Columbia, where she and her team won second place.
"It was this Shark Tank-like competition where you pitch an idea to judges," described Wu, "After doing it, I realized that this was something that I really enjoyed and I realized that I wanted to make that the center of my livelihood."
Through the design process of the competition, Wu came up with a novel way to charge electric cars automatically.
"I was always interested in electric cars and there's a huge, growing market for them. I went to Tesla showrooms and interviewed people, [looking] for problems that needed to be solved," said Wu, "Everyone hated charging the cars every night, it's a tedious thing to constantly do, so I decided to just make it more autonomous and have it charge on its own."
After speaking with some of the judges who thought that she should bring it to the market, Wu became motivated to make her idea a reality, seeking out a patent lawyer and working to file a patent.
"I was really proud of the product and I thought I could actually take it out onto the market, so I contacted patent lawyer and we got working.
Filing a patent is no easy task: "We worked through hundreds of drafts, revising and redrafting," said Wu.
"After half a year, we filed a provisional patent, and then we spent a year prototyping in Asia. 3 or 4 months ago we got a utility patent. It was a really long and tiring journey, mainly because of how many drafts we had to go through."
Currently, the prototype is being filed in China with the help of college students at Tsinghua University.
Of course, managing schoolwork with the demands of a business is time-consuming.
"Besides the patent stuff, I work part-time [marketing] for [ONE65] but it still takes up a lot of time; for a lot of people it'd be a full-time job. I try to find time during school to respond to emails, finish projects, and make sure I'm communicating with people," explained Wu.
Overall, Elleway Wu believes her journey through entrepreneurship has been exciting and rewarding.
Said Wu, "My most memorable moment was having CEOs [of big tech companies] approached me and asked if I ever thought about making my idea a reality."
For students who are looking to gain experience in business, Wu said it would be "..finding internships. Because we're in Silicon Valley there are so many opportunities and companies that want to hire high schoolers."