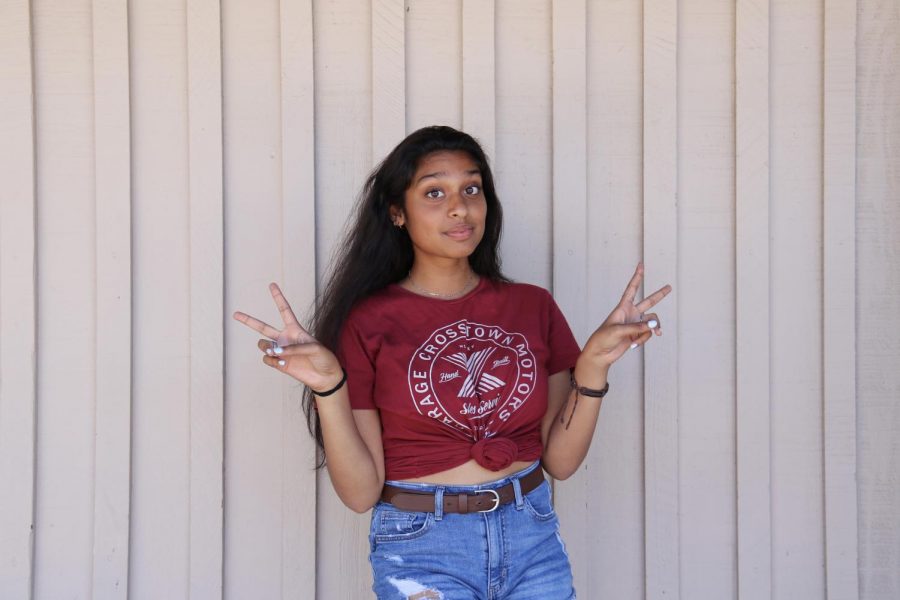 Grade:
Junior
Hobbies:
Writing creative fiction, Improv, Excessive napping.
Songs that I've memorized:
In My Head, by Ariana Grande. Man, I NAIL that.
Favorite Book:
The Book Thief, Markus Zusak. But right now, the Winternight Trilogy, by Katherine Arden.
If you could live anywhere, where would you live? 
I WANT to be a hermit living in a pretty cottage in the Irish woods while I write novels, but at the same time, I want to be going wild at house parties on Saturday nights under city lights. I need a place where I'd have the best of both worlds, really.
What job would you be terrible at? 
A mathematician because numbers just don't make sense, I don't know why we have them. I don't quite do well with situations where there's only one right answer.
Keerthi Lakshmanan, Perspectives Editor
May 11, 2020

Staffer Tries Yubo

(Story)

Mar 28, 2020

Satirical Guide to Being an Immigrant

(Story)

Mar 03, 2020

Gifted Kid Syndrome

(Story)

Nov 26, 2019

The Influence of Disney Princesses

(Story)

Oct 31, 2018

Fall Formal: A Short Horror Story

(Story)