Recommendations – TV and Movies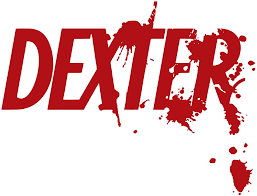 The internet is amazing. From Netflix to Amazon Prime to everything in between, the internet is vast and endless. But as a student, you're probably stuck with a limited amount of time and a ton of movies and tv shows. Don't worry, here's a list of the best of the best:
Dexter (2006)
Dexter is an average guy except for the fact that he is a serial killer. But, do not worry, he only kills other serial killers. Besides the show's dark and sarcastic humor, the constant intersection between Dexter's regular and secret life leads to many entertaining and unexpected plot-twists.
Beasts of No Nation (2015)
During a civil war in Africa, an young boy is trained to be in a troop of war guerilla soldiers. Watching what he once knew and his current life will make you feel his pain and turmoil. If you enjoy emotional or historical films, this is for you.
Forrest Gump (1994)
Forrest Gump is the life story of someone who had all the odds stacked against him yet refuses to be limited by his disadvantages. "Run, Forrest, Run!" is the most iconic line of this movie and it will stick with you long after you watch this famous film.
The Office (2005)
The Office focuses on just that, an office, but these characters are eccentric and lively enough to make a day at work be anything but boring. For when you are on break (or not), this show is ideal binge watching material.
Leverage (2008)
A gang of criminals unites to get revenge on people who go too far. Every episode is dedicated to the mission name used to take a criminal down. This is the perfect  TVshow for when you want action and comedy with some unforgettable and original characters.
How I Met Your Mother (2005)
One of the most popular sitcoms of all time with a group of friends just living life in New York City. This is a classic that will never bore you even if it is your twentieth or first time watching it.  But be warned, you will never forget its legend— wait for it— dary characters.
Gossip Girl (2007)
This TV  show follows members of an elite, upper class high school where an anonymous person called Gossip Girl is exposing everybody's secrets thus causing chaos in the process. A funny and dramatic series that manages to surprise at every turn, this show will leave you guessing till the very end.
The Man in the High Castle (2015)
Imagine a world where America is a country split between the Greater Nazi Reich and the Japanese Pacific States after losing World War II. A show worth watching it for its unique plot and take on what could have been.
Breaking Bad (2008)
For all the angsty chemistry students, this one is for you.
Chemistry teacher Walter White is already struggling with making the rent on his small salary when he is diagnosed with terminal cancer. In his desperate attempt to support his family after he loses his job, he decides to set up a meth lab in a RV with a former student. Turns out, chemistry teachers are really good at making quality drugs— who would have guessed?