Cupertino Field Hockey Wins Big at Longhorn Roundup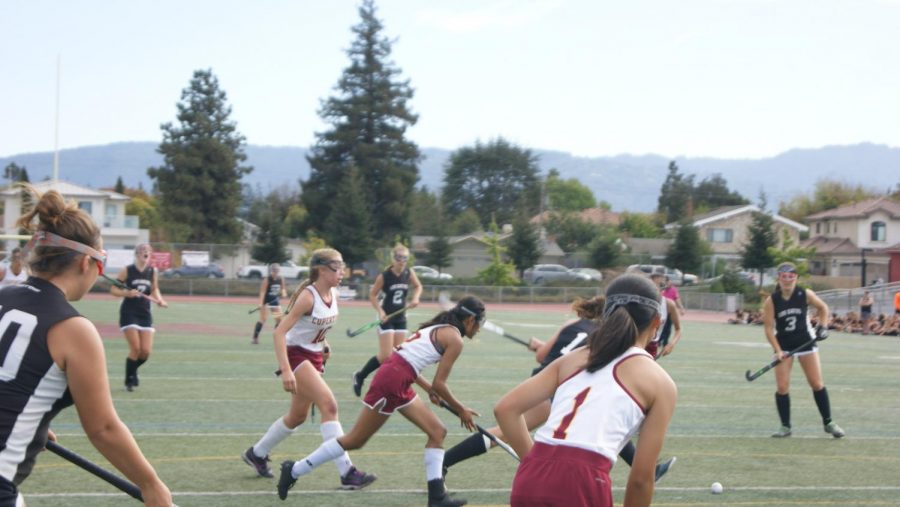 On Saturday, Sept. 8, Cupertino High School's field hockey team competed in the Longhorn Roundup hosted by Leigh High School. Cupertino triumphed over all four schools in their pool, taking home the "Varsity Pool Champion" plaque.
The team's exceptional performance allowed them to win 3 – 2 against Leigh High School, 5 – 0 against Branham High School, 7 – 0 against Stevenson High School and 2 – 0 against Coming High School.
During the game against Stevenson High School, senior and forward player Kayla Yi explains that Cupertino won the games because the team played very well, not because their opponents were easy.
"We felt bad. At [the game against Stevenson High School], we decided to pass the puck around because we didn't want to win by too much."
Cupertino's success at the Longhorn Roundup meant a lot to the individual players and the team because it made up for not qualifying for finals last year.
Said Yi, "This means a lot to us because we were not able to make it to finals last year, so this year we really wanted to go. But because there are no finals this year, winning our pool is just as nice."
With the victory at Leigh High School under their belt, Cupertino High School's field hockey team enters the new season, ready to win more tournaments and climb to the top of the field hockey rankings list.