CHS Choir Kicks Off The School Year With A Bang
On Tuesday and Wednesday, the choir performed its first concert of the school year, a culmination of over two months of hard work. Performing 20 songs over the course of two hours, four distinct groups of performers took their turns on stage and ended with a grand chorus of the classic "I'll Make a Difference."
Senior Nick Bennett explained that "[the choir members] rehearse every Monday, Wednesday, Friday and we have tutorial practices every Monday and Friday. Two weeks before the concert we had rehearsals all three tutorials and we had two after school. Those are 2.5, 3 hours," explained Bennett.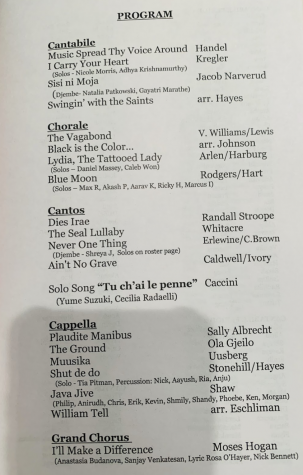 First was the Cantabile choir, singing Handel, Kregler, Narverud, and an arrangement by Hayes. Bennett explained that Cantabile was the non-audition entry choir for new female choir members.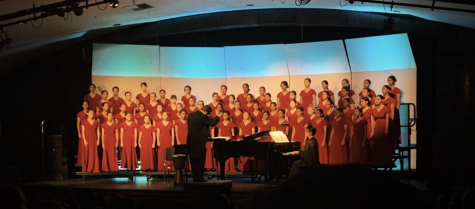 They were followed by the Chorale choir, the men's version of Cantabile, who sang Williams/Lewis, Arlen/Harburg, Rodgers/Hart, and an arrangement by Johnson. Freshman soloist Daniel Massey said, "We practiced for around a month and a half-ish for around an hour and a half every single day and we had two rehearsals and a rehearsal before each night."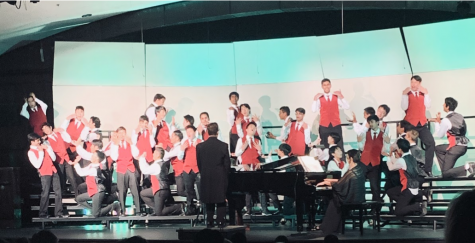 Next were the Cantos choir, singing Stroope, Whitacre, Erlewine/Brown, and Caldwell/Ivory. Cecelia Radaelli sang an Italian solo by Caccini. Said Radaelli, "I was very emotional, I was on the verge of tears, but I had practiced a lot with my director and with the accompanist so I was confident."
Said Radaelli, "I did forget the words at one point, but no one knows, because no one can
speak Italian!"
Cantos is a female choir that students from Cantabile audition for.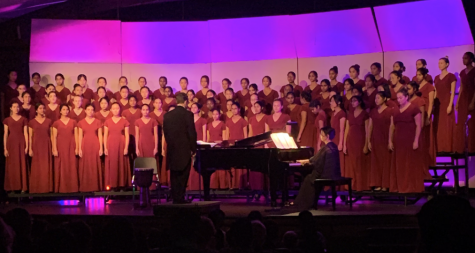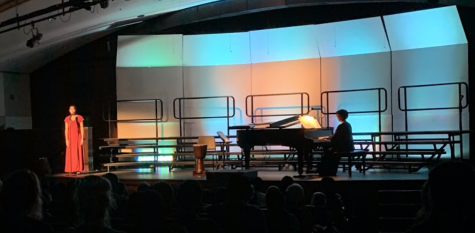 Finally, there was the Cappella choir, who sang Albrecht, Gjeilo, Uusberg, Stonehill/Hayes, Shaw, and an arrangement by Eschliman. Cappella is also an audition choir that students from Cantos and Chorale try out for.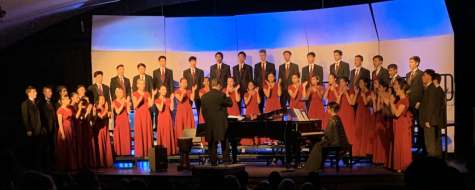 At the end, all the choirs grouped together to form the Grand Chorus, singing "I'll Make a Difference" by Hayes. The soloists explained that students had to audition during tutorial or class for their solos. Singing in front of over one hundred people, Bennett said, "I was nervous, but also I was happy to be in the moment. I was like alright I'll go out and sing this solo to the best that I can."

After each song, the director, Mr. Aron, stepped aside to allow the audience to applaud the students.
"There's a lot of hazy parts in our songs so [Mr. Aron] helped us clear those parts up… during the songs he made sure we knew which choreographed moves we were doing, what words we were singing, and he helped us fine-tune what we were a bit hazy on," said Massey.
Said Bennett, "He basically runs the show."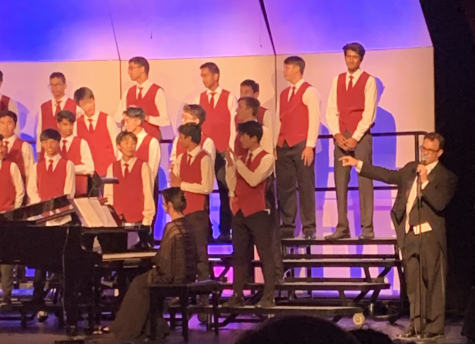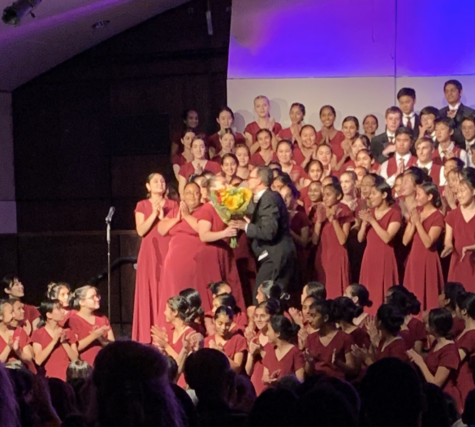 The school-hired pianist, Ajung Won, was also well appreciated by the students.
"[The pianist] is the musical expert of the room. She'll teach us different things about the music, make sure we're in tune, pick out different spots that we need to work on, and explain to us how it can be made better," said Bennett.
Said Massey, "She's a great accompanist."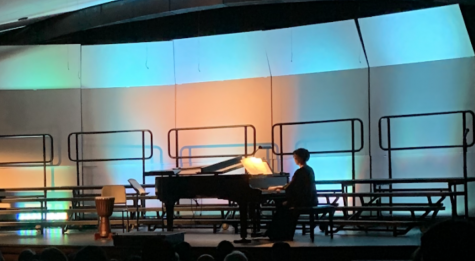 Said Massey, "We worked pretty hard to make this show the best experience possible for the audience."
Said Radaelli on deciding to join the choir, "[the choir] came to visit my middle school, and they sang their Christmas songs, and I immediately fell in love."
Their next concert is the Christmas concert: come out in December to see it!