Addressing Attendance: Cupertino High School Implements New Requirements for Student Leaders
Student applicants for Cupertino High School's Associated Student Body commissions and student council noticed that new attendance requirements were implemented for the 2023-2024 school year. Whereas previously, student attendance was evaluated without specific guidelines, ASB has now set a standard of attendance that all prospective applicants must meet to join the class: no more than five unexcused absences and 10 tardies. 
"Initially, at the beginning of the year, we didn't have anything on attendance. We had behavior and grades," said assistant principal and ASB advisor George Bechara. "Then, when we started, Mr. Paris and I were looking at the class and started noticing that there were a lot of tardies."
ASB Secretary Hasti Abbasi, who takes attendance for the fourth-period class, also noted the increase in tardies in the leadership class as the year continued. 
"In the beginning of the year, it was better — we were better at coming to class and not being tardy. But as senioritis has hit, it's gotten a little harder," said Abbasi. "It's definitely hard when a lot of people are tardy, especially because we have our class meetings on Wednesdays, and we need people to vote for certain things, and if they're not there — let's say six people are tardy, that's already a lot that can't vote on stuff that we have to decide for the school."
Compared to past years, tardy and absence rates have increased significantly at CHS, and ASB has not been the only class impacted.
"It's all to try to address the tardy problem. This year was a lot worse than last year. And I'm not just talking ASB, I'm talking generally," said Bechara. "So the school is taking some measures to address it, with the detentions, with speaking to parents, talking to kids to try to minimize the amount of tardies that students are accruing. And some of those tardies are after lunch or brunch. So it's not like a waking-up issue. If it's during the day after first, then we have a problem."
Bechara hopes that the new rule will emphasize the commitment and responsibility that student leaders in ASB hold throughout the school year.
"My leadership students have to know that they are held to higher standards," said Bechara. "The attendance policy is not a policy that is cruel or anything; it's a policy to let students know that they need to show up to class on time, that they need to show up to things on time. […] It wasn't to punish, it wasn't to be evil to students. It was an educational piece to start warning students that attendance matters."
Leave a Comment
About the Contributor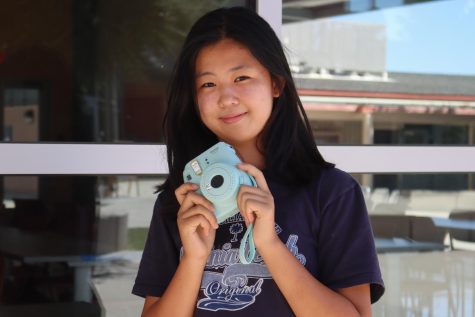 Joyce Lee, Writer
"What is most important to you?"

"A picture is worth a thousand words, but a memory is priceless." As one of the most forgetful people I personally...