Rajvi Khanjan Shroff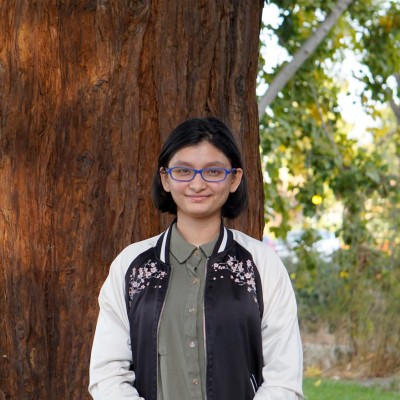 Cupertino High School senior Rajvi Khanjan Shroff is making strides in the cybersecurity world. In her journey to educate about the necessity of virtual protection, she has won prestigious awards, given multiple talks at cybersecurity conferences, and now works towards a larger cause integrating her experience and accomplishments. 
Recently she received the National AiC Aspirations in Computing Award, one of 40 of over 3000 applicants. In an email interview, Shroff explained that she received it for the existing initiatives she started in cybersecurity, her involvement in tech and computing extracurriculars and the continuous work in increasing teen involvement in the cybersecurity field.
However, Shroff's beginnings with cybersecurity were relatively ordinary. She was first introduced to cybersecurity through a Khan Academy video and taught herself Linux and networking skills. "In ninth grade, I competed in Girls Go Cyberstart, a year-long cybersecurity national competition. The competition was designed to help girls self-teach cybersecurity, and in the process, I learned a great deal about key concepts in various domains of cybersecurity, such as forensics and open-source intelligence. By the end, I placed third in California and 34th in the nation!" Shroff's initial victories inspired her to take the next step in her cybersecurity journey. 
In tenth grade, Shroff founded the digital platform Project Cyber, which unites middle and high schoolers across the United States. Their website explains that the project's goal is "inspiring more of today's young generation to talk about their take on the security of the online world, increasing critical thinking about the digital security problems facing people everywhere, and fostering teamwork through increased communications between the youth hoping to take on tomorrow's infosec concerns." 
Shroff sees her work in cybersecurity as not just a passion project to expand upon her own experience, but also an opportunity to introduce others to this niche subject. Cybersecurity, still a relatively unknown field within the larger STEM umbrella, is seeing rising popularity due to the necessity for appropriate protection in the age of digital supremacy. As a proponent of understanding the potential dangers the Internet poses, Shroff aims to create a future with more cognizant Internet users.
In the future, she hopes to improve cybersecurity for individuals and organizations by being a cybersecurity analyst, helping to monitor security risks or a penetration-tester, testing a company's systems for security. 
Cupertino High School students can draw inspiration from Shroff as she paves a path for herself in her career. To follow Shroff's future work, visit her website: https://championing-security.postach.io/blog.
Leave a Comment
About the Contributor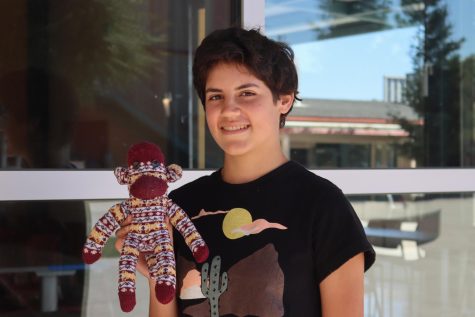 Eliana Aschheim, Writer
"What is most important to you?"

I like reusing neglected things and trash to make crafts. Once you start noticing what's around you, there are so...