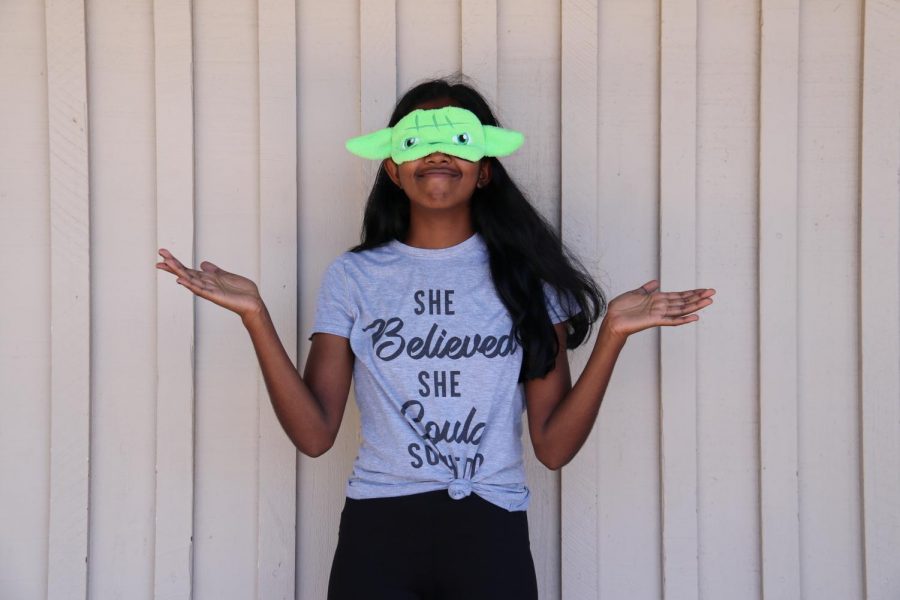 Grade:
Sophomore
Hobbies:
Read classics, Play the piano
Songs that I've memorized:
Lovely by Billie Eilish, Señorita by Shawn Mendes
Favorite Book:
The Samurai's Garden
If you could live anywhere, where would you live?

London
What job would you be terrible at?

A puppeteer because I have absolutely no coordination and I am terrible at knots. I always end up tangling anything that involves a string and puppet are the epitome of everything I suck at.
Joan Thyagarajan, Staff Writer
May 09, 2020

Letter to Future Generations

(Story)

May 09, 2020

Celebrities Shouldn't Be Glorified After Death

(Story)

Mar 28, 2020
Nov 25, 2019

Burnin' Up in Cali

(Story)

Nov 14, 2019

The Helmet Game 2019

(Story)

Oct 04, 2019

Cardboard Creations

(Story)