Community College Students Deserve Our Respect
Hang on for a minute...we're trying to find some more stories you might like.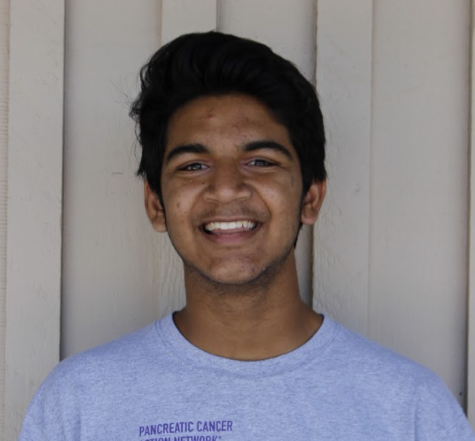 More stories from Santosh Muralidaran
     Living in the affluence of Silicon Valley, high school students are often motivated to achieve more and exceed beyond the necessary requirements for graduation, which further increase their chances of getting into colleges and universities after graduating from high school. Existing undergraduate and graduate schools in the United States include public state universities, private four-year universities and community colleges. When accepted to either of these, stereotypes, both positive and negative, exist regarding these institutions and the students who attend them. They revolve around various assumptions. For example, students attending four-year universities other than Ivy Leagues are seen to have been well-rounded students in high school but failed to live up to to the expectations of various higher-level institutions. Society perceives Ivy League students as the most academically advantaged, earning high-ranking leadership positions in various clubs and succeeding in their variety of AP/IB classes. Moving on, another typical stereotype assumes that community college students, especially those in the Bay Area, did not meet society's educational standards and were incompetent.
     A community college is a two-year junior college aimed to serve as a transition from high school to four-year universities by providing affordable education. Due to community colleges offering academic flexibility and transfer programs at low costs and giving students time to explore various fields before deciding on a major, students choose this path after high school for both financial and educational reasons.
     Community colleges provide an experience unique to individuals, with academic flexibility, the hybrid of a variety of classes and the feasibility of earning financial aid or transfer credit to four-year universities. Not only do community colleges help students save money, but these institutions also allow students to gain exposure to many different experiences and opportunities, regardless of their major preference. Commonly, students choose community colleges because they provide education at a significantly lower price than four-year universities, and thus families tend to save a remarkable amount of money. The College Board reports that in 2010 to 2011 the average tuition and fees for one student in a two-year community college was approximately $2,700, compared to about $7,600 for public four-year universities and rising prices for private institutions. Thus, regardless of one's intelligence level, if financial hardships serve as a barrier for one who wishes to attend a four-year university, then community college becomes more of an apparent choice after graduation. 
     Additionally, students often choose community colleges because they seek more exposure to various experiences before settling in on a major at a four-year university. Though higher institutions may have more class options, extra learning opportunities and a broader college experience, it is wrong to assume that community college students are academically inept or unsuccessful.
     As a society, we have come to belittle community college students by regarding them as unintelligent. Such an assumption overlooks the fact that people attend community college for a myriad of reasons, ranging from the desire to explore different opportunities before settling into a major to financial or personal constraints which do not reflect on a student's intelligence level. If a student must stay in proximity to home due to an ill family member, for example, then community colleges can provide quality education and allow such a student to help their internal affairs. If the exposure to various fields becomes necessary for an individual to arrive at a final decision, then being exposed to the wide variety of courses that community colleges offer will allow them to garner valuable experiences and opportunities. 
     While it may be true that a percentage of community college students did not achieve full success in high school, it does not help to label all community college students under that label when some choose to go for more exposure to different subjects or to ease financial crises while stilling receiving education, regardless of their intelligence level.
     Additionally, the common belief that community college students are uneducated also stems from the misconception that community colleges do not offer quality education to its students. Despite being less prestigious than universities such as Stanford or Harvard, community colleges provide quality education, influencing and teaching students to their best ability. Community colleges have smaller class sizes that provide better individualized attention and further improve its students' learning experience. Classes can be just as challenging and curriculums are on par with most universities. Contrary to many four-year universities, whom often do not have as much flexibility to execute such measures, many community colleges have recruited professionals from various industries including business and science to give students a real-world perspective of such occupations.
     At CHS, we have access to high-quality education fueled by the desire for all students to be exposed to different opportunities, fields, interests and subjects, which often motivates students to achieve more. Though we live in an area with high-quality education where the majority of students will resume their studies in four-year universities, those who choose to go to community college deserve respect. If we continue to joke about going to De Anza College by using the idea of attending it in an insulting way or minimize the importance of going to community colleges, we will continue to dissuade community college students from believing they chose a correct path and prevent people from making decisions that could be beneficial. Notably, De Anza is one of the best community colleges in the nation, but when we continue to treat it as a last option or an ineffective choice of schools, we undermine the importance of what community colleges have to offer to all students and thus label all community college students as unintelligent. De Anza still provides quality education, learning experiences and prepares students for the outside world, as do all other community colleges. De Anza's in state tuition from 2013-2014 was approximately $1,500 for one California resident with no application fee. Students can study in over 22 fields at De Anza including marketing, social sciences, management, business and much more. 
     Community colleges are, after all, still colleges. With their distinctive experiences, the proximity to one's home, the affordable experiences and, most importantly, the classes that students can learn from and prepare them for future careers, students attending community colleges only seek to experience such features and deserve our respect. 
     As we continue our educational steps towards the future in this prosperous community, it is time to stop believing that community colleges are solely designed for academically struggling students. In this country, where the belief that everyone has the potential to be successful prevails, is it unacceptable to suggest community college students are anything but sensible, intelligent beings.