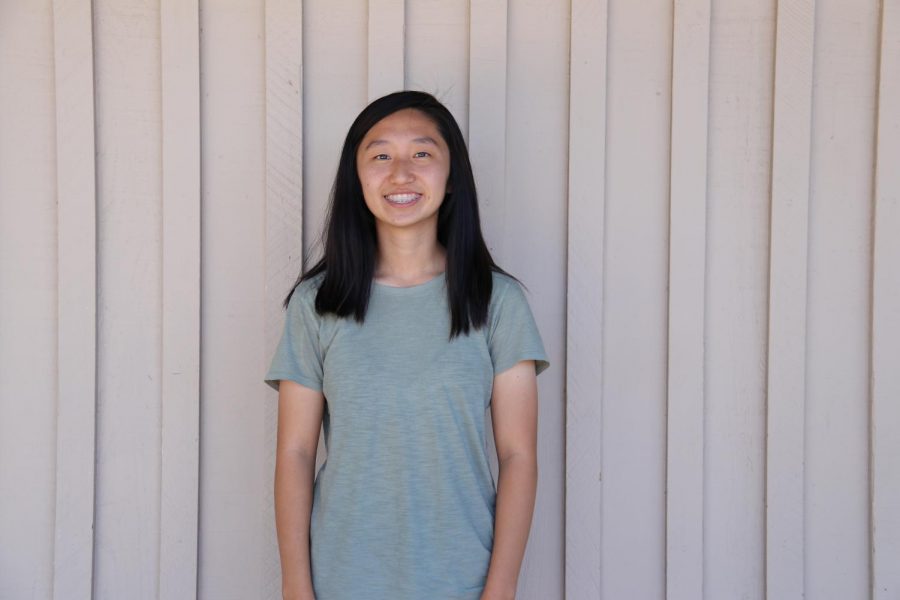 Grade:
Junior
Hobbies:

Hiking in the wilderness, Reading interesting books, Binging shows on Netflix
Songs that I've memorized:
"I'll Make a Man Out of You" from Mulan
Favorite Book:
Fangirl by Rainbow Rowell
If you could live anywhere, where would you live? 
Vancouver, Canada
What job would you be terrible at?

A sales job, especially if it requires answering the phone all day. I strongly dislike taking phone calls and would much rather talk to people face-to-face.
Stella Jia, News Editor
May 11, 2020

History & Toxicity of Paparazzi

(Story)

Mar 28, 2020

Soundcloud Rapper: Sayan Shaw

(Story)

Mar 20, 2020

Tik Tok Fame: Riona Raheja

(Story)

Dec 15, 2019

Sports Feature: Eric Ferrante

(Story)

Nov 25, 2019

Taking Flight: Gabriela Valdez

(Story)

Oct 03, 2019

Hydroflask Painters

(Story)

Mar 05, 2019

The Issue with BMI Calculations

(Story)

Dec 16, 2018

Reading 100 Pages of a Book a Day: Anirudh Krishnakumar

(Story)

Oct 11, 2018

Senior Spotlight #1: Shreya Shettigar

(Story)