A Look into Cupertino Robotics's Project Artemis
At the end of the 2017-2018 school year, Cupertino High School juniors Tanvika Dasari and Ishika Shah created Project Artemis, a robotics outreach program hosted by Cupertino Robotics to increase inclusiveness for girls in robotics.
Project Artemis consisted of two three-hour-long workshops after school at Cupertino High School where middle school girls who were interested in robotics could build a robot and compete against one another in different robotics-related events. Building the robots involved both hardware (building the robots) and software (programming the robots) programs within the context of the workshop. Attendees were mentored by volunteers from Cupertino High School.
The idea for Project Artemis arose at the beginning of the 2017-2018 school year when Dasari and Shah noticed a distinct lack of girls in Robotics, especially in leadership roles. Shah stated, "The goal of [Project Artemis] was not necessarily to get these girls to join our robotics program specifically, but more to just show them that there is a community of girls like them in robotics, so they should not be scared of robotics basically because they can do it too."
Although it has not been long since Project Artemis was started, there has been a slight increase in the number of girls in Cupertino Robotics, including some of the attendees of Project Artemis.
"There definitely was more girls interested in robotics this year," confirmed Dasari.
However, Project Artemis was not founded until the end of the year, after the end of major robotics competitions, when Dasari and Shah put their plan to action.
"It was actually kind of a coincidence," Shah said, "Cupertino Robotics was planning to host a different workshop, but then it was canceled […] so we got all the leftover parts to use."
Dasari and Shah set out to build the robot parts necessary for the event, which took a substantial amount of time, Dasari described, "It was more figuring out how we can use these materials to do something because it was mostly electrical […] and neither of us knew anything about it because both of us were in hardware without any electrical stuff. It was more of us experimenting and searching up stuff on how to create the robots."
In all, this process took Dasari and Shah over 10 hours of planning in addition to an uncountable number of hours researching and building electrical components with the help of Mr. Charles Williams, the Cupertino Robotics and Project Artemis advisor.
The resources and funding to develop and test out the robots and competition ideas for Project Artemis came from the Cupertino Robotics budget. Cupertino Robotics also provided funding and resources for posters and other advertisements at local middle schools. For the event itself, attendees were suggested to bring a $35 donation to cover the costs of the final robots.
"The girls took the robots home, so it was kind of like they bought a little robot," Mr. Williams explained.
Similar programs such as Girls Who Code, which focuses on girls in programming and computer science, and Women in Tech, which focuses on girls in technology, have existed for a long time, so the creation of a space for girls in STEM is not new with Project Artemis. However, instead of focusing on career-based skills and education, Project Artemis instead focuses on the building of a community within robotics. In addition, Project Artemis also has a primary goal to increase the number of girls in robotics leadership through mentorship.
Project Artemis is planned to continue into the 2018-2019 school year and may expand into multiple dates and events. In addition, the number of mentors will most likely increase as the publicity of Project Artemis increases.
"It's my hope that this year we'll do 4 to 6 sessions, which says that we'll reach about 50 to 70 girls," Mr. Williams said.
Dasari specified, "We are hoping to have multiple workshops and extend it to different types of workshops with different activities, so we can invite the same girls to build a better community of girls."
Over time, the effects that Project Artemis will have had on the world of robotics will become more apparent. Project Artemis is poised to be a stepping stone towards greater gender equality in not just Cupertino Robotics, but perhaps robotics in the Bay Area as a whole.
About the Writer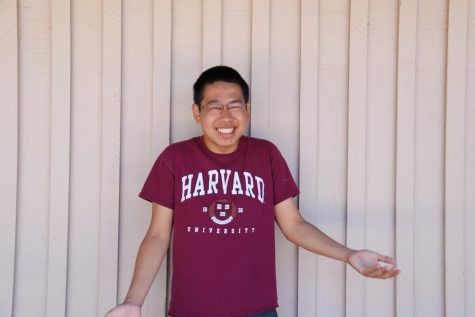 Jeffrey Xiong, Online Article Manager
Grade: Senior

Hobbies: Orchestra, Reading neuroscience papers, Debate

Songs that I've memorized: The first three stanzas to "Ode to Joy" in German

Favorite...