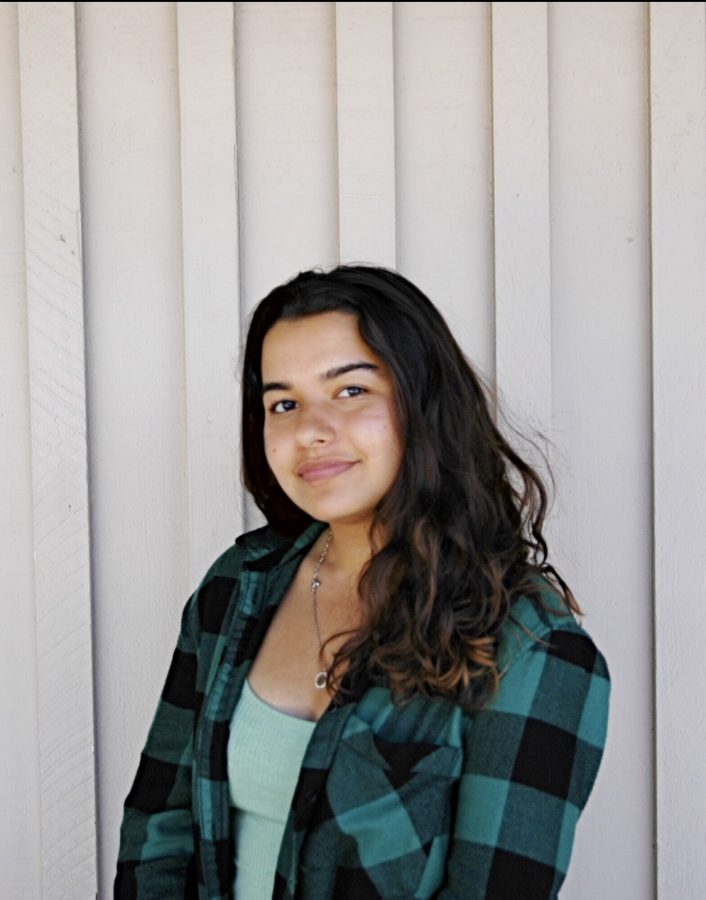 Grade:
Senior
Hobbies: 
Painting, 
Reading, Traveling
Songs that I've memorized:
Tiktok by Kesha
Favorite Book:
 T
he Bluest Eye by Toni Morrison; Last Night I Sang to the Monster by Benjamin Alire Sanchez
If you could live anywhere, where would you live? 
Spain- it's a gorgeous place and the food/culture there is unbelievable.
What job would you be terrible at? 
A motivational speaker because I HATE public speaking and it hates me back.
Ariana Fahri , Copy Editor & Photo Editor
May 09, 2020

POV of Clothes We Don't Wear Short Story

(Story)

Mar 28, 2020

Satire on Coach Talk

(Story)

Dec 15, 2019
Oct 06, 2019

Prepare for Sports Season (satire)

(Story)

May 27, 2019

Fashion Spotlight – Hannah Anderson

(Story)

Mar 05, 2019

The Issue with BMI Calculations

(Story)

Dec 11, 2018

Winter Rally 2018

(Story)

Oct 11, 2018

Senior Spotlight #1: Shreya Shettigar

(Story)

Oct 11, 2018

Homecoming 2018 Wrap-up

(Story)

Aug 31, 2018

Helmet Game 2018 Photo Album

(Story)

May 07, 2018

Can You Read the Signs – One Acts 2018

(Story)

Feb 14, 2018
Nov 02, 2017

Recommendations – TV and Movies

(Story)