Mr. Gilmore on The Price is Right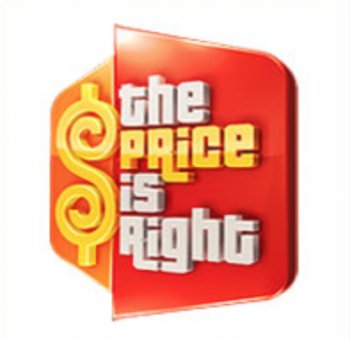 Hang on for a minute...we're trying to find some more stories you might like.
Last Tuesday evening on CBS, Cupertino PE teacher James Gilmore was featured in an episode of The Price is Right, a successful and popular game show. In each episode, nine contestants compete to win prizes that range from cars to large amounts of money.
Over 70 main games are played on the show, and more are still being developed. Before participants compete in one of these major games, they are given an opportunity to improve their chances by winning smaller games. These usually involve guessing the retail price for specific products. A mini-game that might be played is ordering a list of items from least to most expensive. If a participant is successful, the main challenge is made easier. Although a simple idea, The Price is Right is a popular entertainment series with many fans who would love to appear on the show themselves. Gilmore was no exception, but was given the chance to participate in a household favorite game show.
"A couple years ago, [our family] was on vacation watching The Price is Right, and my mom, in passing, said that being on the show would be on our bucket list," Gilmore explained. "We did not really give much thought to it at the time, though."
After a couple years, however, the family received an email from The Price is Right, informing them that a few tickets for the next few shows had not yet been bought, and that no purchase would be necessary to redeem them. Deciding this would be an excellent opportunity to follow through on the idea, Gilmore printed tickets for his family and began to plan a trip to CBS Studios in Hollywood.
"We gave four tickets to my mother for Christmas. The tickets were free, so it was not much of a gift, but we payed for the hotel room for two nights and ate out for dinner before the show. My mother was ecstatic," Gilmore continued. "The idea was for my whole family to go. My mother, my aunt, my sister and I went down to see the show."
The family drove to downtown Hollywood on Jan. 3rd, a day before the show would take place. Instead of being greeted by an usher to escort them to a seat, the family had to participate in a three hour logistics preparation for the show. Security guards verified their tickets, and the family's picture was taken. Later, the producer of the show interviewed all participants to pick nine who would be contestants in the show.
"The producer is the one who actually gets to pick who gets to be on the show. There are 300 of us. Instead of interviewing everyone one at a time, the producer takes groups of about 30 and does a 15-10 second interview with everyone. When he came to my family and I, we tried to be fun and outgoing, and everything seems to go well. In the end, you are doing an audition for the show," Gilmore said.
After the long process, everyone was seated and the suspense built as the announcer began to call the contestants' names.
"When the lights went on, they started announcing names. You could not really hear them, because the speakers were not very loud, and everyone was screaming," Gilmore recounted. "They said a name and a person's face popped up. They said the second name, and I just barely caught the end of it, but I was positive they said Gilmore. So I immediately shot out of my seat and started jumping around. But then I realized, wait, there are two Gilmores here: my mother and I. So I looked up at the announcer and pointed to my name tag and asked 'Did you say James?' and he replied 'Come on down!'"
Unfortunately, the propitious other contestants' performance caused Gilmore to just barely miss a trip to an African Safari and earn a cash prize. A set of Tom Ford sunglasses was nothing to be disappointed about, however. Ultimately, Gilmore's opportunity to not only see the show in person but also participate in it undoubtedly made this episode of The Price is Right a memorable one for the family and the CHS community.